Happy Birthday to all of our dedicated caregivers who are celebrating a Birthday this month. We give thanks for your lives and the talents you bring to our organization. May God bless each and every one of you and may this next year be filled with health and happiness!!
Linda Mezzie – Homemaker
Henrietta Addaie – Live-In Aide
JanetChadkowski – PCA
Sandra Bracey – Live-In Aide
Nancy Bell – PCA
Crystal Vasquez – Homemaker
---
Here are some quotes from clients of Franciscan Ever There Care talking about the care that they receive.
"The services from Franciscan Ever There Care make my life easier and I am able to take some time for myself."
"Our caregiver from Franciscan Ever There Care is a sweetheart. They are gentle, nice and always able to get the client laughing. Laughter is a healing power, and this caregiver has a gift with making the client laugh."
"I would tell someone that Franciscan Ever There Care is handy, they function very smoothly and my caregivers have been satisfactory."
---
News from the Safety Committee: Animal Hazards
Many people have animals. Some friendly and some not so friendly. It's always a good idea to check this when talking to the client on intake or when planning the first home visit.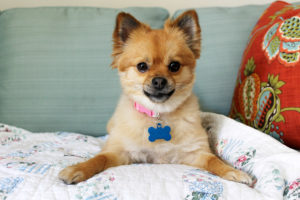 If you are unsure if there are animals in the residence look for signs that may warn you of the presence on an animal
Be vigilant
These are not your pets and you have no idea how they will behave
Know safety procedures if you are going to be in a home with an unfamiliar animal
---
Caregiver of the Month Program
Franciscan Ever There Care announces the inauguration of a Caregiver of the Month Program. We are excited about highlighting our dedicated field team members who make a difference in the lives of their clients each and every day. Our caregivers spend most if not all of their working days in the homes of those clients and don't really get to know their co-workers.
This will be a way of highlighting all those many acts of kindness and compassion that our awesome team performs daily. Look for the Caregiver of the Month section in next month's newsletter.