Additional Franciscan Services
Franciscan Ever There Care is part of a family of dedicated to the sacredness of human life and the dignity of the human person. When you hear the 'Franciscan' name, know that you are receiving holistic care tailored to your needs.
---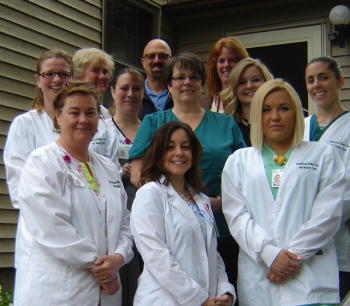 Franciscan Home Care and Hospice Care provides in-home medical care "with a spirit of gentle compassion."
Services include:
Nursing
Physical, Occupational, and Speech Therapy
Wound Care
Social Services
Hospice and Palliative Care
Spiritual Counseling
Bereavement Support
---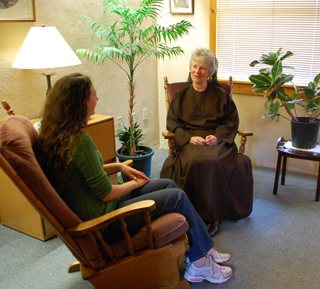 The Franciscan Life Center provides support and guidance to people of all ages through a comprehensive offering of services. Programs at the Franciscan Life Center lead people to a renewed sense of hope.
Individual Counseling
Marital and Family Counseling
Educational Enrichment
Organizational Development
Community Service Opportunities
See LifeLines, Spring 2017, a newsletter of the Franciscan Sisters of the Eucharist, Meriden.