Social distancing doesn't have to be the end of Christmas as we know it. Yes, changes will need to happen but we can still feel the love of our friends and family. This doesn't mean dragging everyone into a "zoom" call, either. Here are six great tech-free ideas to feel close to those you love.
Christmas Card Garland
'Tis the season for festive cards! In addition to the colorful, glittery Christmas cards, many families still send letters with photos of each person and a note about how everyone is doing. Clip each note, card, and photo to a length of ribbon using paper clips. This beautiful "garland" can be draped over a doorway or window frame. Every time you see it, you will think of the wonderful people who are wishing you a Merry Christmas.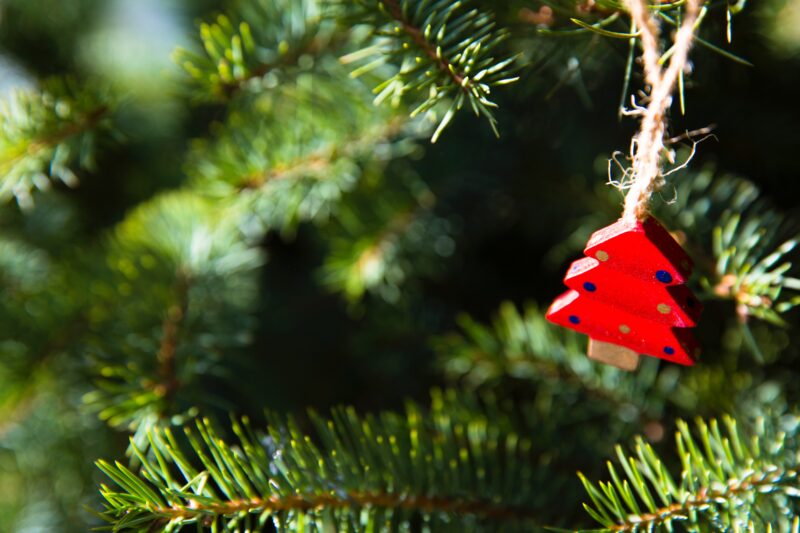 Decorate a Tree … Outside
Trimming a tree can take a lot of time and energy. Some people feel it's too much work, especially if no one can come in and see it. The solution is simple: decorate a tree outside! Meet up with friends or family members in your yard. It's easy to keep social distancing when you're outdoors. Have a tree-decorating party with everyone bringing their own simple ornaments and decorating their own tree. Some favorite outdoor ornaments might include birdseed. (Note: Make sure your ornaments are biodegradable, or plan to pick them up after Christmas.)
Winter Trips at Home
If you're canceling a long-established trip, dig around for photos or mementos from past trips. For instance, honor your yearly family ski-trip with photos from previous ski trips. Dig out your skis and poles and put them under the tree. Wear your ski jacket when you go out, just for fun. Don't think of all the fun you might have had, celebrate the fun that you have had!
Traditions to Keep
Every family has Christmas traditions. Some might include special foods, crafts, or outings. Dedicate some time to a tradition that means a lot to you, even if you haven't done it since your childhood. For example, Christmas may include making paper snowflakes with aunts and uncles.
Screen-free Christmas Show
This time of year weekends are usually packed with Christmas pageants and performances of the Christmas Carol and Nutcracker.  All of these were originally written stories meant to be read-aloud. Read the actual text yourself, having your own living room as a stage.
For a Christmas pageant, the Gospel of Luke is often read and hymns are sung.
Dickens' Christmas Carol can be found at every library and bookstore and might take a few days to read.
The Nutcracker is based on the German children's book The Nutcracker and the Mouse King by E.T.A. Hoffman. You can order a copy online or listen to the Nutcracker Suite from the famous ballet.
Reason for the Season
Prioritize your faith this Christmas. Create a space where you can display an advent wreath and/or a nativity scene. When possible, go to your church and spend some quiet time in the house of God. You can also create a prayer corner for yourself at home. Every prayer you make for someone you love brings that person close to you.
However you decide to celebrate this Christmas, celebrate with enthusiasm! Our traditions are cherished because they help us to feel connected to the people that we love. With a little creativity we can continue our holiday festivities and be closer than ever to our friends and families.