No matter where we are in the world today we are all connected by human experience. We have all felt fear and loneliness, loss and abandonment. When these feelings start to be overwhelming it is time to stop and re-assess the situation. It's not enough to simply say "it could be worse" with false optimism. A truly positive outlook is good for the body, mind and soul. No matter what is happening in the world we should maintain these three common senses:
Sense of Perspective
"I know what it is to be in need, and I know what it is to have plenty. I have learned the secret of being content in any situation… I can do all this through Him who strengthens me." Philippians 4:12-13
It's important to establish a healthy frame of mind. Even in the midst of personal difficulty we should maintain an appropriate sense of perspective. If your situation seems overwhelming, make a list of 5 of the worst 'bad times' and 5 of the best 'good times'. Next, put those events in order from the most difficult to the most enjoyable. Notice that they are all part of a continuum of your life experience. There will be times of happiness and sadness, we can handle the bad just as much as the good.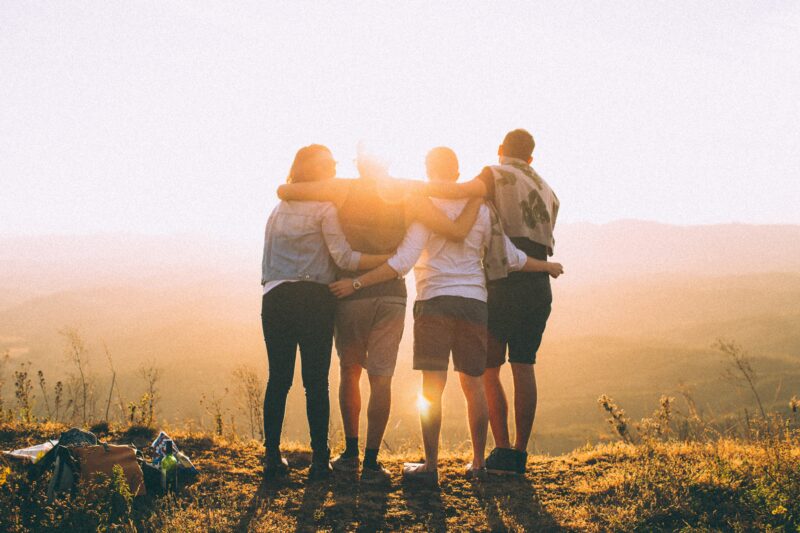 Sense of Community
"You know that the family of believers throughout the world is undergoing the same kind of sufferings." 1 Peter 5:9
It has been said that "no man is an island". We are all connected to each other even when we cannot be physically present to our friends and loved ones. Technology has given us new opportunities to stay connected, but it is the communication between hearts that keeps us out of isolation. Along with visits and phone calls there is comfort in knowing that someone is thinking of us and praying for us. Also, we can feel even more united to others when we share a similar suffering. Building a strong community starts by reaching out to just one person. Reach out to someone today.
Sense of Hope
"And the God of all grace who called you to his eternal glory in Christ, after you have suffered a little while, will himself restore you and make you strong, firm and steadfast." 1 Peter 5:10
No bad thing lasts forever. Although it is often said that "things will get worse before they get better", the important thing is that they WILL get better. People of faith have the benefit of hoping in God who provides for our ultimate good no matter what. We can also rely on each other, the members of our families and communities, who help us in times of adversity. This gives us the strength to look towards tomorrow with courageous hope.