Emergency Response Services
Franciscan Ever There Care offers Medical Alert Systems so that you can enjoy independence without sacrificing safety. Our Personal Emergency Response System works as a remote life-alert; you can call for help with just the push of a button. The automated Medication Dispenser helps you manage your medications – never miss a dose again!
---
Personal Emergency Response System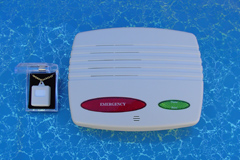 Assistance is never out of reach. These emergency buttons can be worn on your wrist or on a lanyard so that you can call for help anywhere in your home. If you need immediate help, or just want someone to know that you are answering an unexpected knock at the door, the Personal Emergency Response System is the tool.
Phone line connected System
Portable wrist or necklace button
Automatic response from a Care Representative
Easy monthly payment
---
Medication Dispenser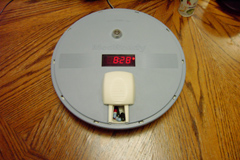 This device automatically dispenses medication or vitamins in accordance with a prescribed treatment program. Simply set the timer and pre-fill the dispenser. When it is time to take your medication the tray will automatically beep to notify you. The exact dosage will be found underneath the sliding door on the device. You will always get the right dosage at the right time. If the medication is not taken within 30 minutes the device will alert the care center and a Care Representative will call to make sure that you are safe.