Caregiver of the Month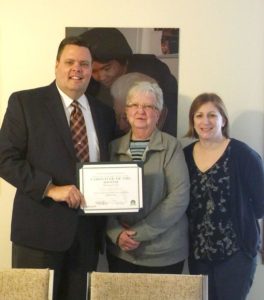 Dorothy " Dottie" Pierce has been a caregiver at Franciscan Ever There Care since 2014. It's easy to recognize Dottie because she is the one with the smile on her face. Always upbeat and always ready to help, Dottie is surely an asset to our mission.
Dottie consistently goes above and beyond her client's expectations, is widely sought after when potential clients call in for services and has received several written compliments for these acts.
Recently Dottie changed and increased her days and times of availability when we told her about a fellow employee who was out of work for an extended period due to an injury.
We thank Dottie for her "can do" spirit, her professionalism and the light she brings to our Agency.
Congratulations on receiving Franciscan Ever There Care's very first "Caregiver of the Month" recognition. Keep up the great work!!!
---
Happy Birthday to all of our dedicated caregivers who are celebrating a Birthday this month. We give thanks for your lives and the talents you bring to our organization. May God bless each and every one of you and may this next year be filled with health and happiness!!
Dottie Pierce – Homemaker
Maxwell Agyapong – Live-In Attendant
Stacy Rubino – PCA
---
Spring Clean your Diet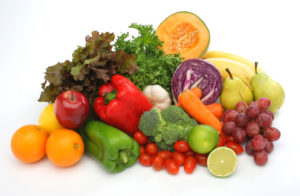 Sweep the cobwebs out of your cold-weather diet with a dose of fresh spring produce. Peas, asparagus, kale, radicchio, and rhubarb are just a few of the fresh foods that reach their peak during spring. Chances are, you'll find yourself wanting to eat less during the warmer weather than you did during the dark winter months, so use your body's natural cravings as a way to focus on filling up with whole, fresh foods.
---
Safety News
Using your intuition
Most of our daily communication is subtle and intuition is an important concept to address. Intuition is sometimes called instincts and can be helpful in some situations. Humans often ignore intuition, unlike many animals. In the animal kingdom, if you ignore that strange feeling that something is watching you, you might just be dinner!!
We need to re-teach ourselves to listen deeply and pay attention to subtle messengers of intuition.